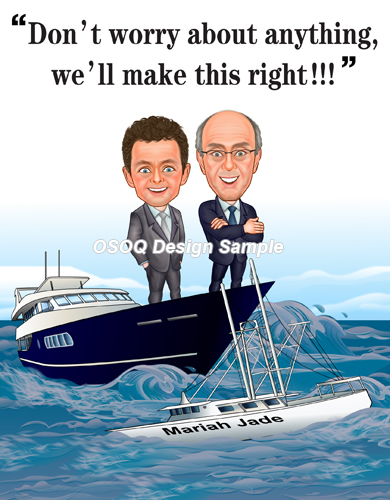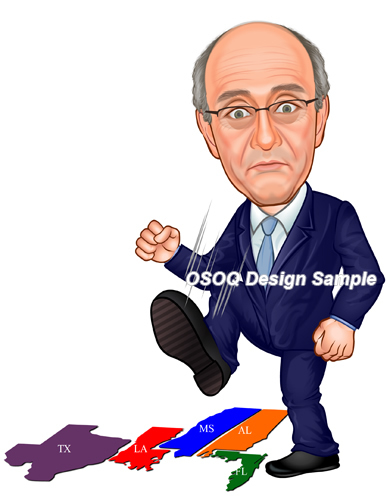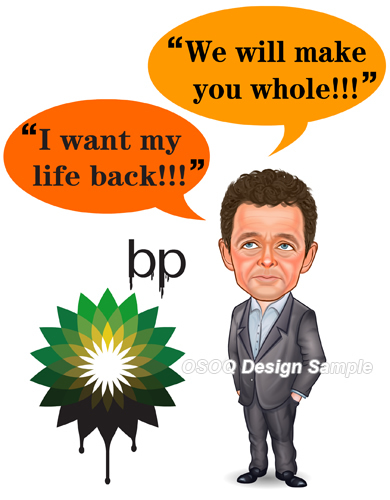 | | |
| --- | --- |
| | Design request from the customer: |
* The pictures are of Tony Hayward, Ken Feinberg and what our vessel looks like. With these photos I'd like Tony and Ken in a yacht running down the vessel Mariah Jade, with a caption that reads "Don't worry about anything, we'll make this right!" and showing them with huge grins or laughing. I would like this yacht to look bigger than the Mariah Jade as it's running it over.
* Ken Feinberg stomping on the gulf coast region.
* Tony Hayward with the BP logo dripping with oil. One caption on the on the left to read, "I want my life back" and the caption on his right to read, "We will make you whole".
| | |
| --- | --- |
| | Design request from the customer: |
* I am a mining engineer...heading to Africa to work a gold mine and I want to start a website and I want to get a illustration of me and with me in a mining/miner clothing... i am looking for funny and simple. Also, can you put a SLR camera around my neck too? Would it be possible add a set of blueprints rolled up under the left arm.... OR have a set of opened up blueprints on the ground.
| | |
| --- | --- |
| | Design request from the customer: |
* I am a painting Contractor looking for a logo for my business. Could you do a custom caricature of me as a painter and for how much? My company name is ATD Painting and my web site is ATDPainting.net
* I am very happy with the caricature we already have and would like a couple more options for various marketing materials. How much would it cost for: 1. Put my caricature in a blue shirt. 2. Another copy in the blue overalls (with the current shirt). 3. Another copy still in the white overalls but holding the bucket and brush (one of the previous samples you had sent, maybe with a blue shirt).