| | |
| --- | --- |
| | Design request from the customer: |
* The first I want five people, all standing with arms around each other, sort of like a family photo. 4 will be country singers (one with guitar) and the fourth me. I have photos of each singer I want...
| | |
| --- | --- |
| | Design request from the customer: |
* If possible can the drawing be enclosed in a circular border as thought this would look alot better as a central picture on the back of our stag t-shirts, and was hoping it would be possible to have the border in the style of a roulette wheel keeping in the theme of Vegas. As the design will adventually be being printed onto black polo shirts was hoping you would have an idea of which would be best between a white or a black background for printing purposes, if not would it be possible to get a copy of the picture with both examples? Would also like the border to be accompanied by a top and bottom banner, The top banner simply being "LAS VEGAS 2010" again in-keeping with the Vegas theme, (ive also includes an example for this) and the bottom banner would say "BIG DAVE'S STAG!" and had the idea that the bottom banner could be in the design of a roulette table and possibly integrating the lettering into playing chips, not sure just an idea, and possibly the color of the lettering could alter in a red, white blue order, to give a British lads on tour feel to it. Again including a stereo-typical stripper, all in black suits/tie and general Vegas memorabilia eg dice, cards, money, and if possible some interaction with the stripper eg putting money in her top etc...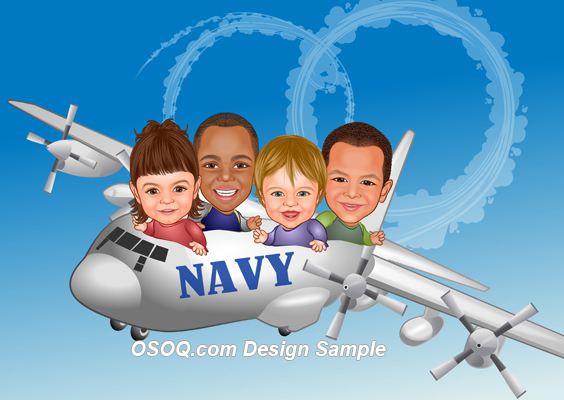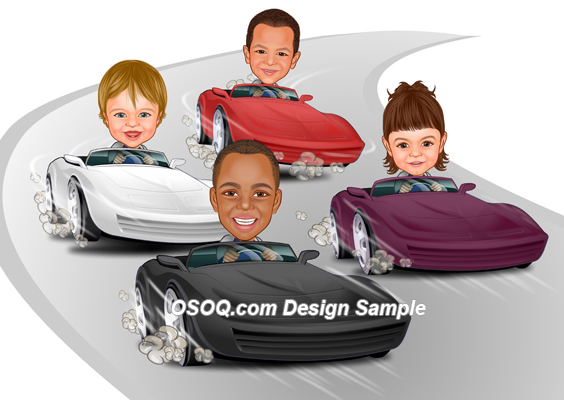 | | |
| --- | --- |
| | Design request from the customer: |
* Hi, My husband and I would like to do a gift for his grandfather from all the great grandkids. He used to be a Navy Pilot who flew the P-3. We were hoping you could do a drawing of each of the four grandkids in P-3's with like a sky backdrop. We are also wanting to do the same thing for his father but with corvette's and have it look like they are racing down a street. Is this possible, and if so we can send all the pictures as well as a picture of the P3 and the corvettes. Thank you!
| | |
| --- | --- |
| | Design request from the customer: |
* We would like to order a family portrait and include our two dogs. Is this possible? #3 is the guy in the red shirt. Also, is this supposed to be a digital card or can I make Christmas cards or do you offer that as a service? Thank you. I need to get this in production today.