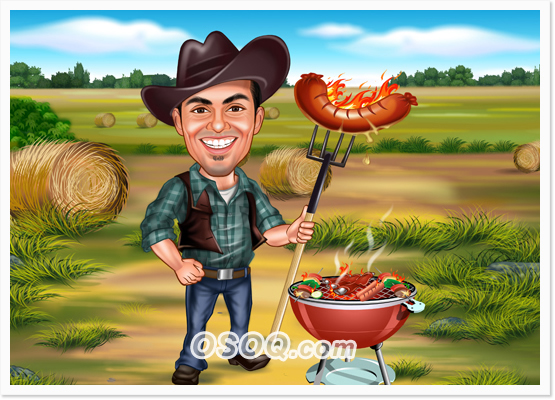 "
Restaurant Caricature

This is about Restaurant Caricature designs such as Chef Caricature, chef uniform, master, chef apron cravat, kitchener cooking, barbecue, waiter, banquet, Italian Pizzeria... For your Restaurant caricature faces, our artist will draw it from your photos.


View Newest Designs »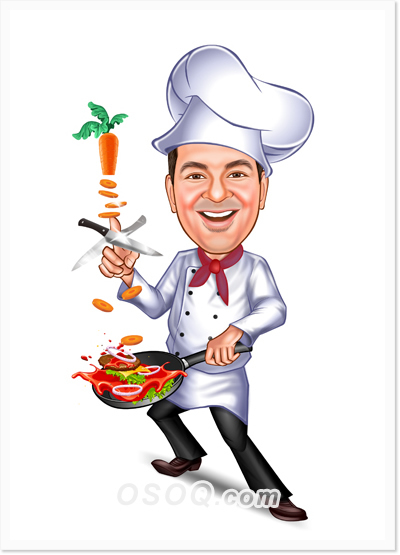 Chef CaricatureA wonderful cooking performance. The chef is cutting carrots with playing a knife in the air.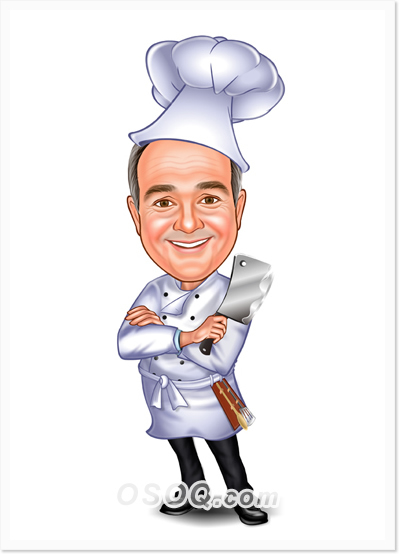 KitchenerStanding, smiling, holding a big kitchen knife in hand, and a spatula and spoon hanging around the waist.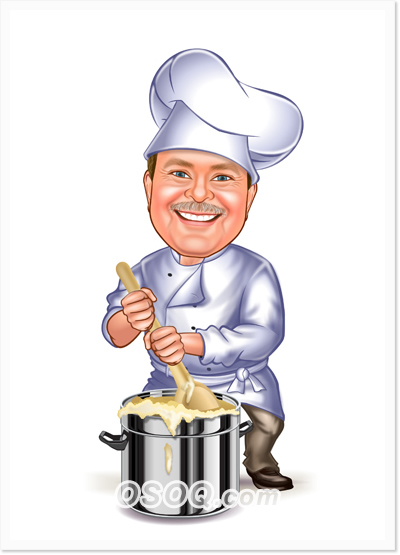 Kitchen MasterWith a very large spoon in his hand stirring soup juice and delicious seasoning in a large pot.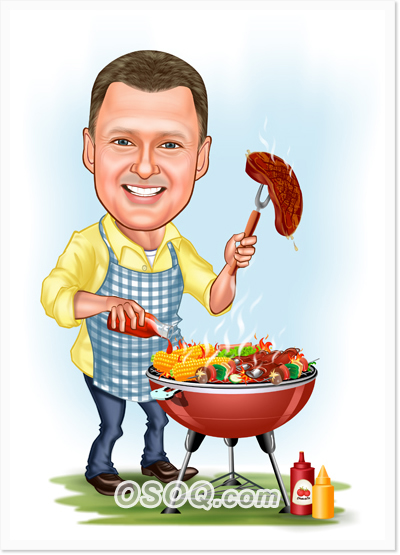 BarbecueThe grill is filled with all kinds of delicacies. A man is adding seasoning to foods and forking up a steak.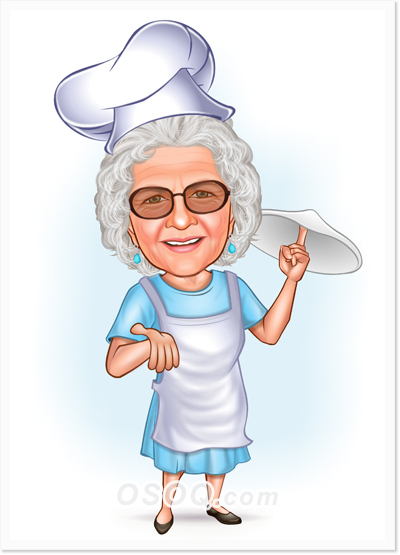 Making PizzaSpinning a pizza dough with one finger.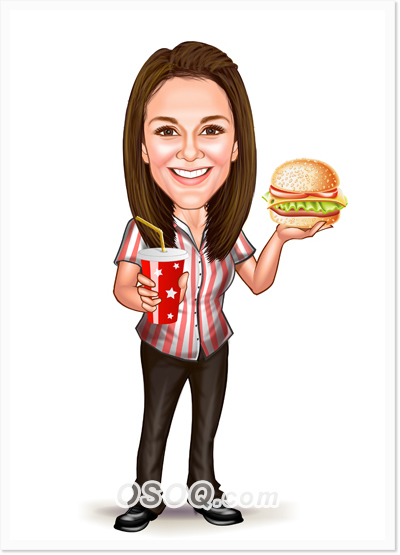 WaitressA drink in one hand and a large hamburger in the other.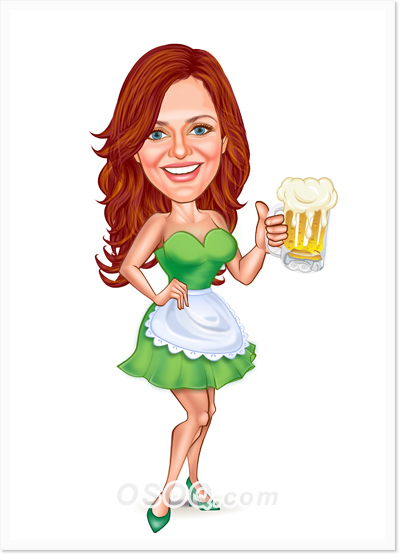 Bar WaitressIn a sexy green skirt with a glass of beer in her hand.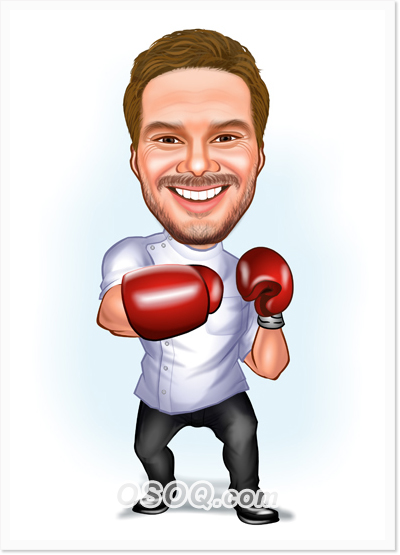 SeasonerWearing red boxing gloves to challenge the new recipe.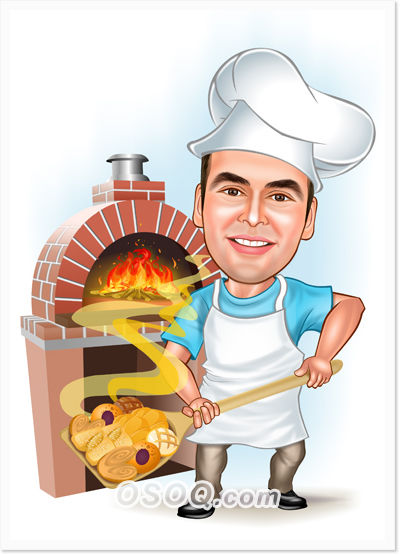 BakerThe freshly baked cakes are being taken out of the oven. There are all kinds of golden biscuits and dough cakes.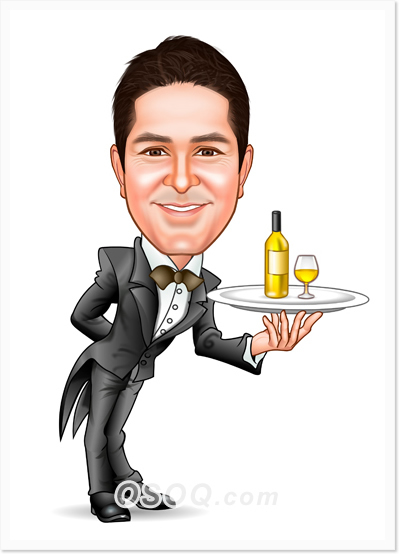 WaiterIn a black tuxedo, a white shirt, a black bow tie. A tray with glasses and a bottle of white wine on it.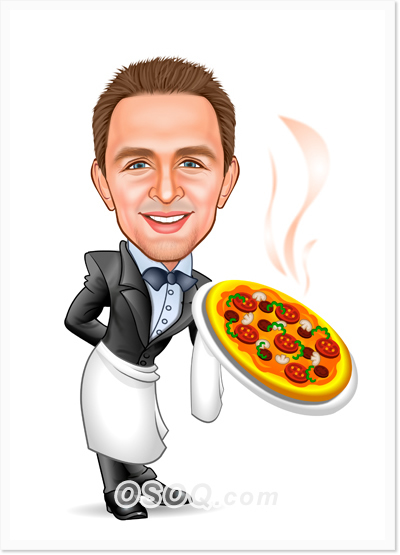 Pizza RestaurantA freshly baked large pizza with a variety of vegetables and sausage slices on it.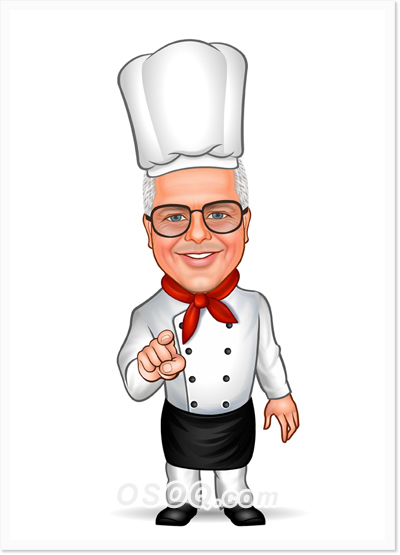 Restaurant ChefWhite chef uniform, chef hat, red scarf, black apron. Stand, smile, hand pointing ahead.
© Osoq.com | Restaurant Caricature