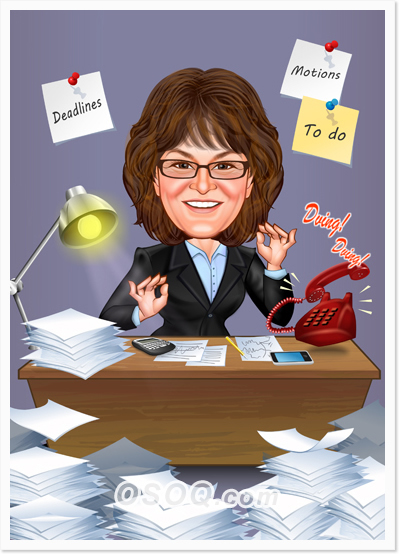 "
Business Caricatures

These are about office and business outfits and scenes for your caricature designs. For your Business Cartoon Caricature face, our artist will draw it from your photo. We have wide variety of the business cartoon designs, such as British style gentleman, career women, teacher, office hours, sales representative, marketing consultant, computer operator, account manager, business manager, director, chief executive officer, general manager, general office clerk, staff assistant, administrator, supervisor, office clerk, employee, office worker, office staff, collections officer, certified public accountant, bank administrator, stockbroker, financial consultant, rainbow youth, embellished blouse, business woman, business trip, convivial party, kind gentleman, travel agent, ticket agent, commercial traveler, computer expert, computer killer and more...


View Newest Designs »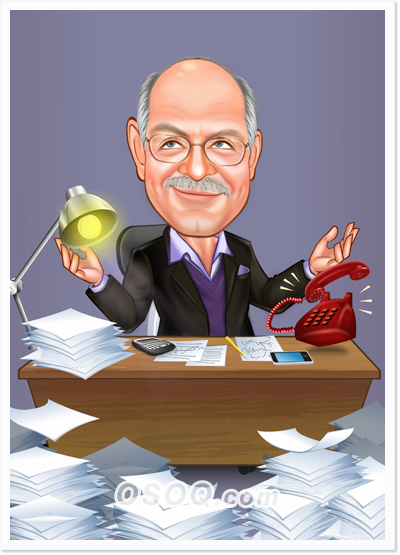 Manager CaricatureBusy office scenes piles of paper calls ring
Office Worker CaricatureIn office looking at the report while answering the phone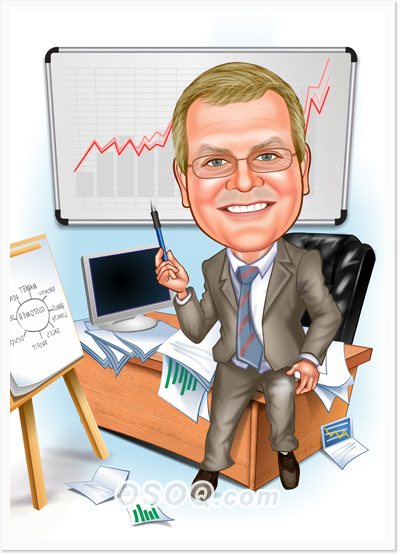 Office ManagerSitting on the desk with a pen in hand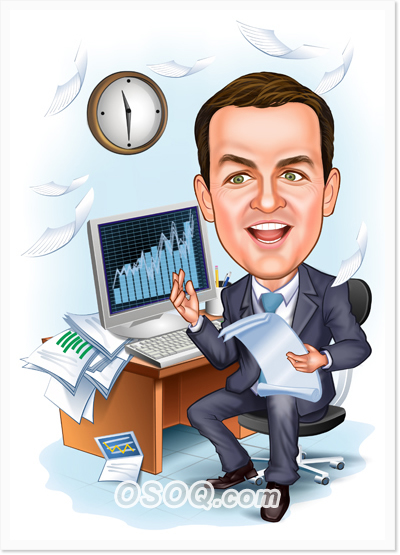 Office WorkerSitting at the desk and reading the report form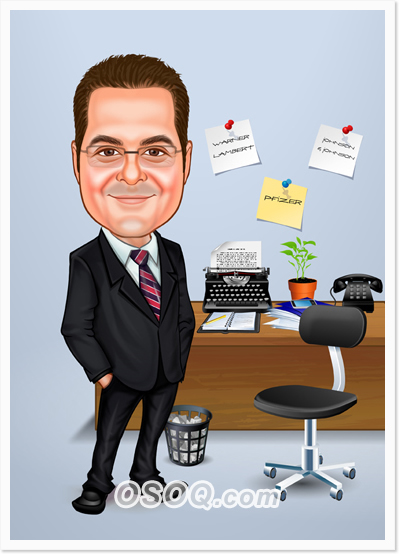 Busy Office WorkerStanding in the office and a typewriter on the desk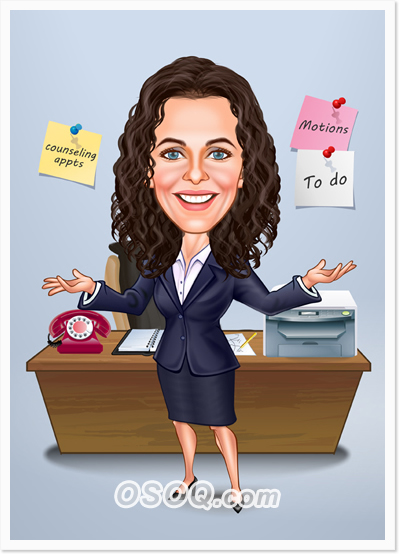 Office LadyStanding in the office and a copy machine on the desk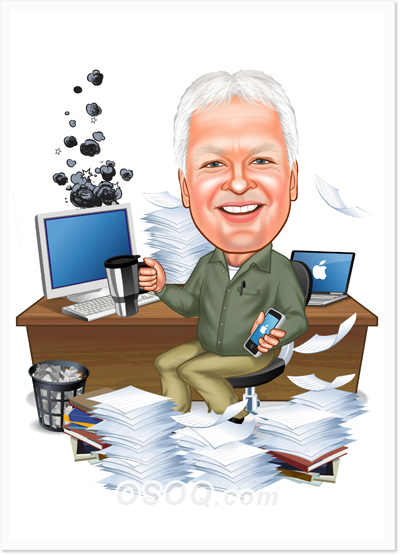 Staff MemberSitting in front of computers and holding a phone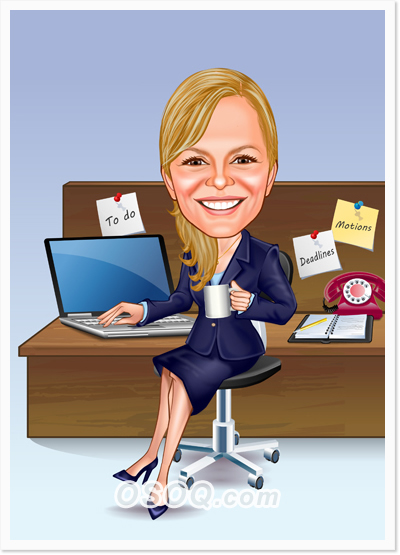 Service ManagerSitting in front of a computer and holding a coffee cup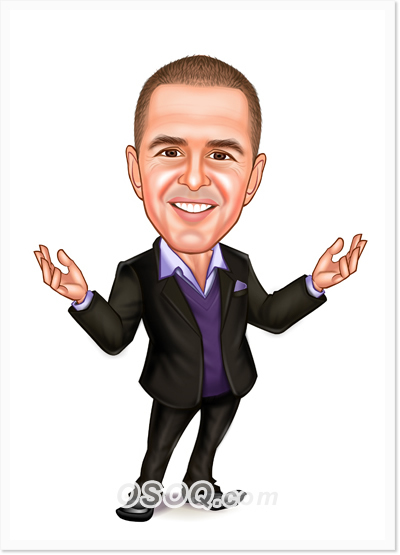 Businessman CaricatureWearing a black suit and Standing with hands up.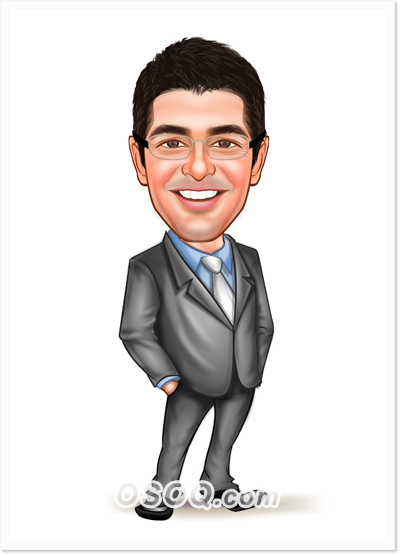 BusinessmanWearing a gray suit with hands in his pocket.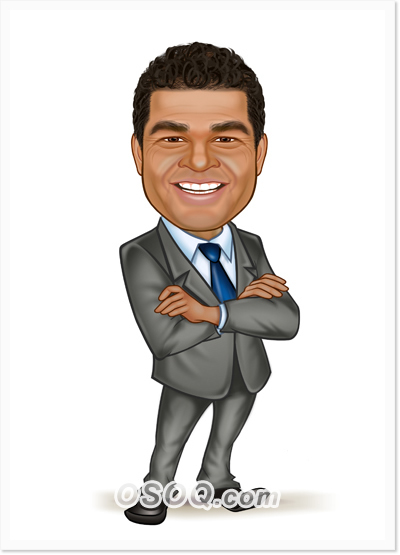 Business ManagerIn a gray suit with both hands crossed in front of her chest.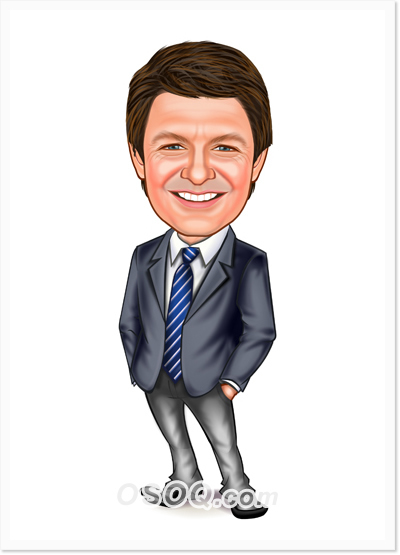 Administrator CaricatureIn a dark grey suit with hands in his pockets.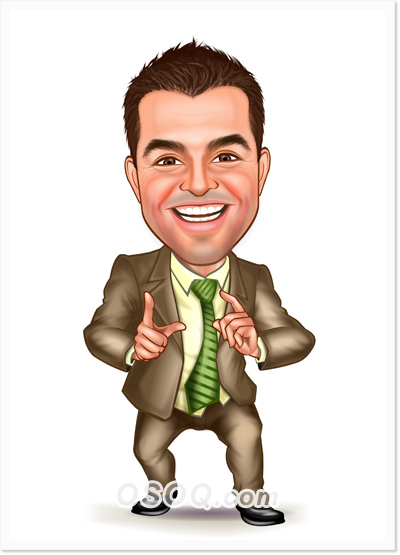 LecturerKhaki suit black leather shoes green striped tie.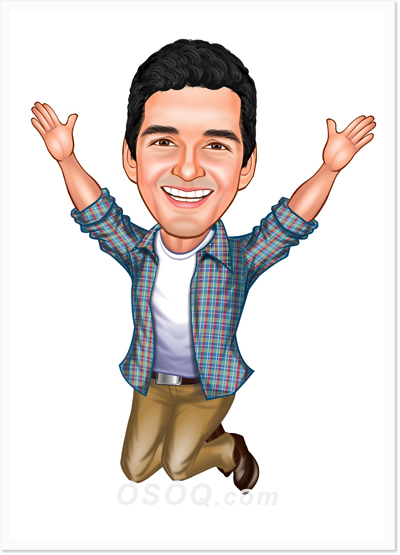 Employee CaricatureTwo feet jump up in the air and arms open up.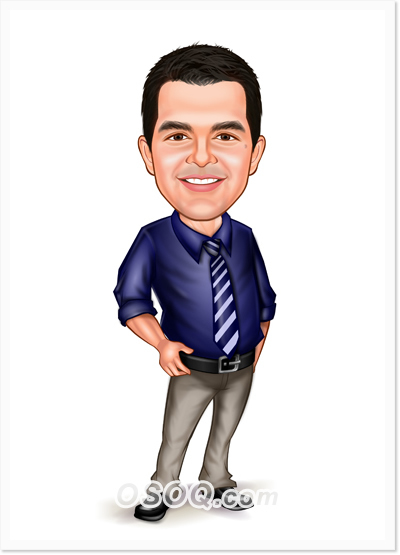 Career Man CaricatureA dark blue shirt, blue striped tie, both hands on hip.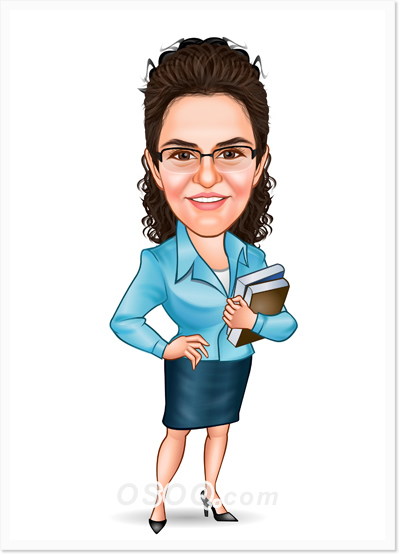 Career WomanA blue dress, a hand on the waist, a hand holding books.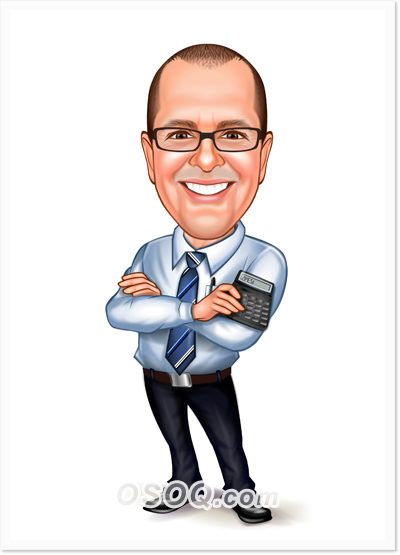 Accountant CaricatureHands around the chest and a hand holding a calculator.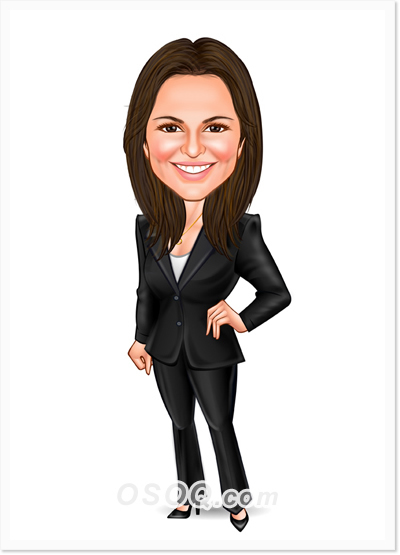 Business Woman CaricatureBlack suit sets and one hand fork.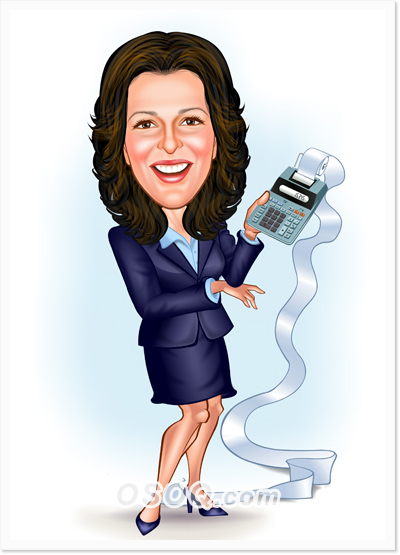 Financial StaffA dark blue suit with a calculator in one hand.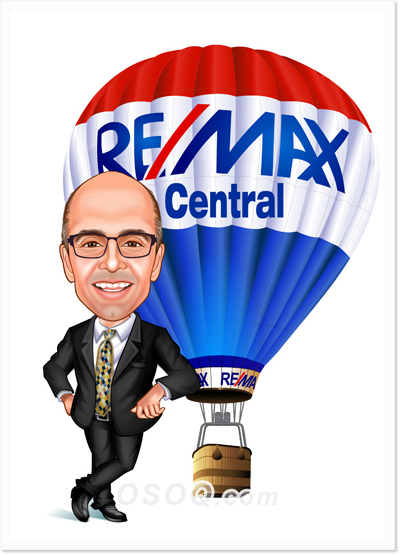 Agency CaricatureLeaning against a giant hot air balloon.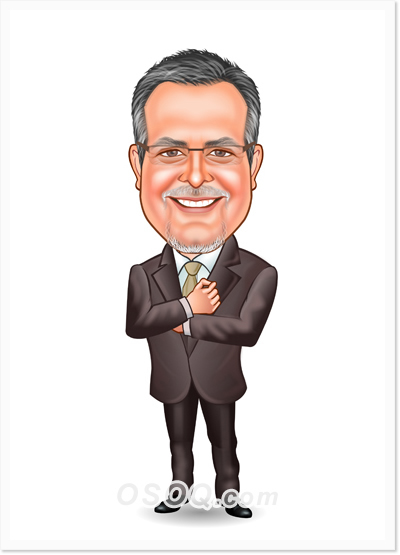 Chief Executive OfficerDark brown suit, standing up and smiling.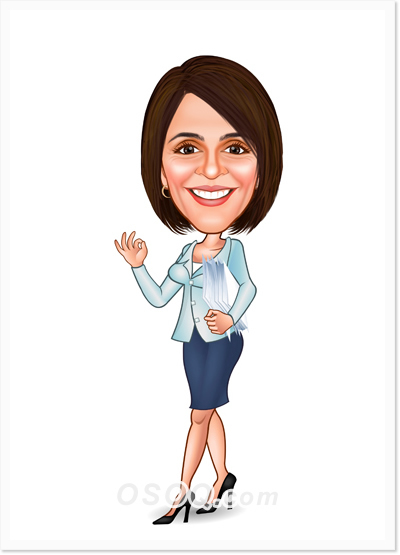 Staff AssistantA blue blouse, a dark blue skirt, holding a pile of paper.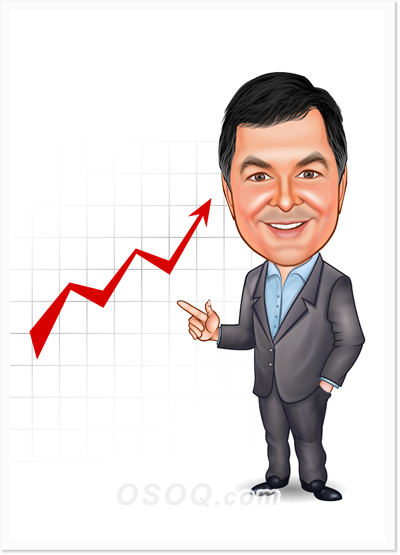 Budgeter Fund ManagerStand up and smile. One hand points to the results report.
Sales RepresentativeSitting in front of a laptop, wearing a headset.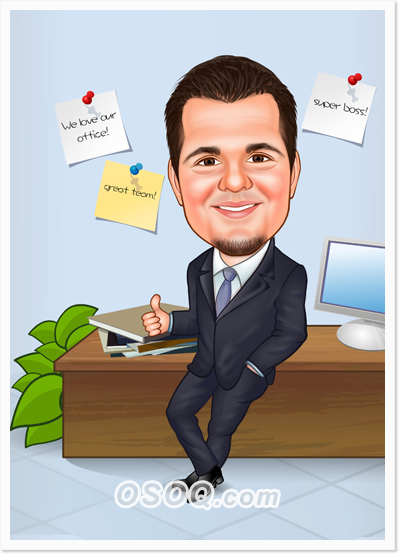 Office SupervisorSitting on a desk in the office.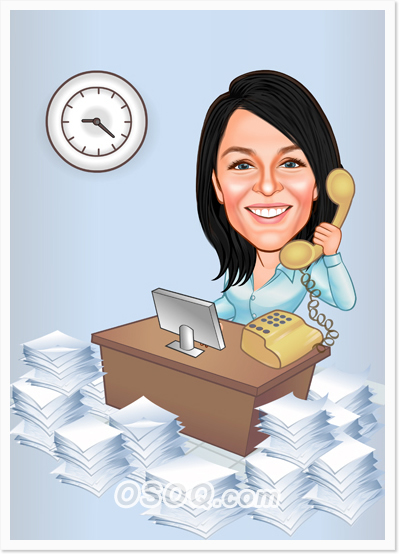 Marketing ConsultantSitting at the desk and answering the phone.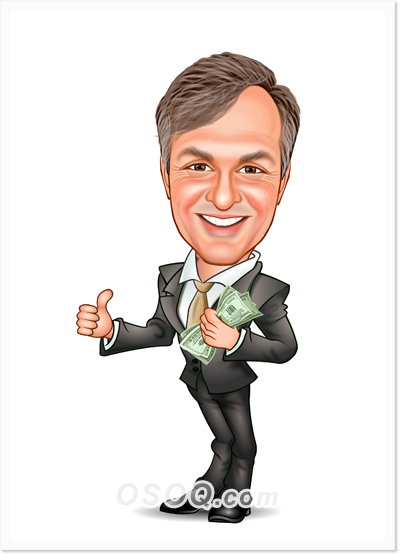 Financial ConsultantStand up, smile, grab a bill.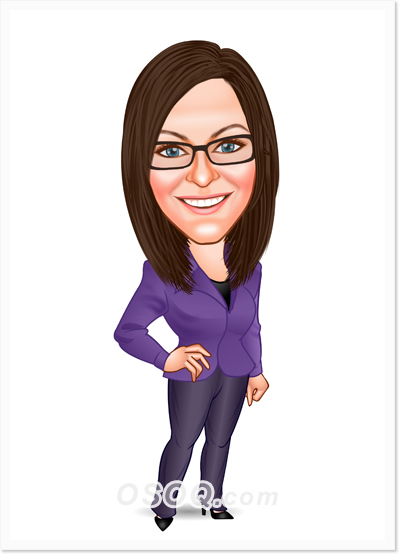 Collections OfficerA purple coat, dark trousers, one hand on the waist.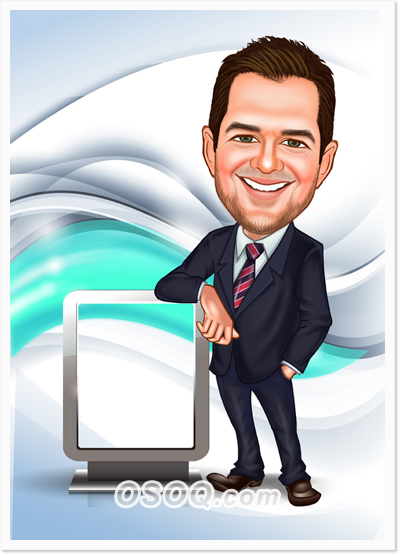 Insurance ActuaryBlack suit, standing up, smiling.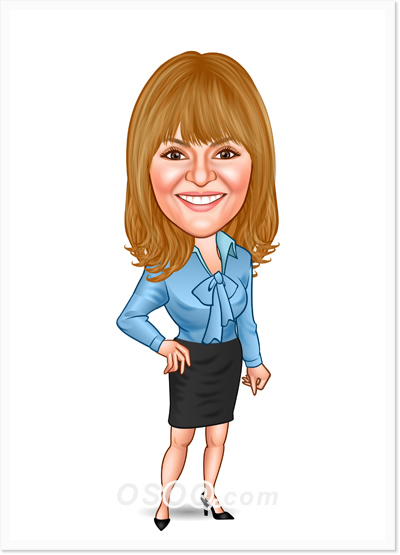 Sales ExecutiveBlue shirt, black dress, one hand around the waist.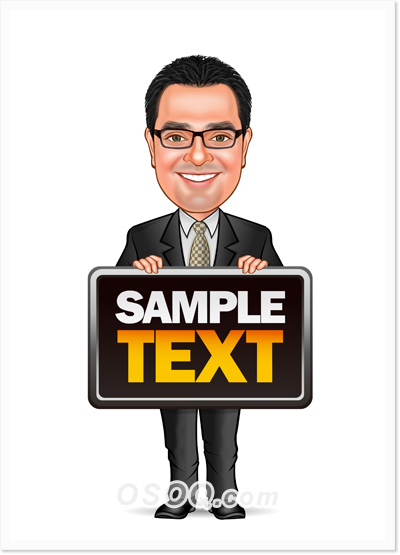 Seller RepresentativeStanding and holding a blackboard in both hands.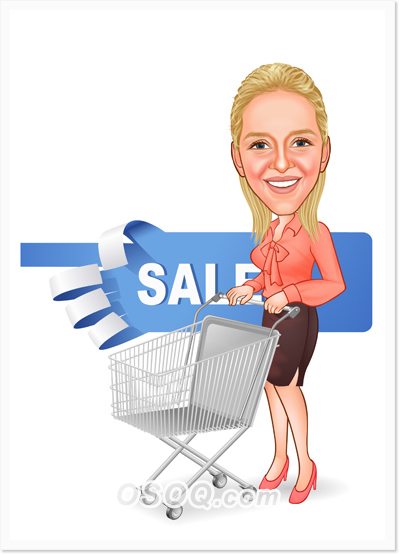 Purchasing AgentA girl standing, smiling, pushing the car.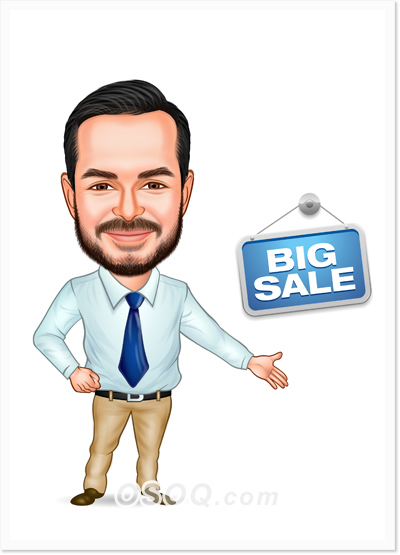 SalesmanA male standing, smiling, introducing promotions.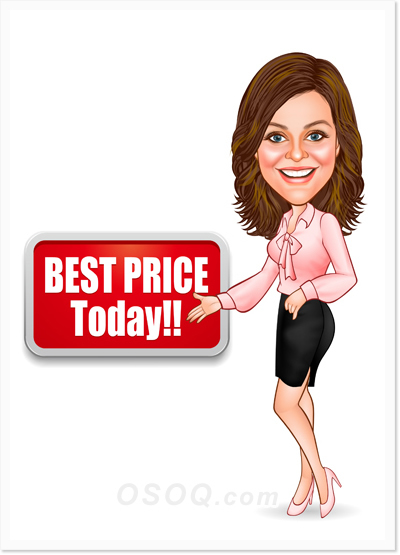 Sales ExecutiveA female standing, smiling, introducing promotions.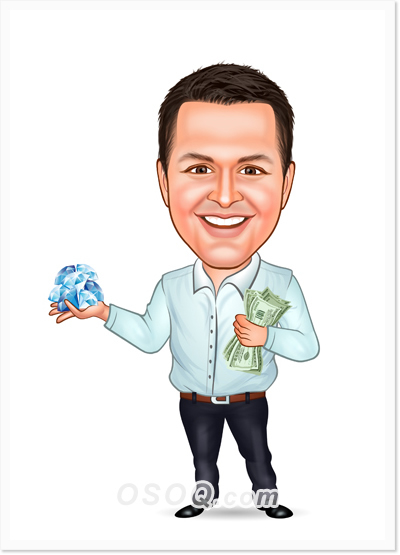 Merchant CaricatureOne hand holding bills, one hand holding some diamonds.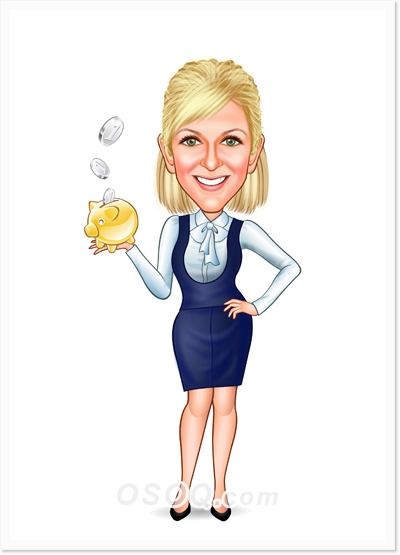 TraderOne hand holds a piggy saving pot.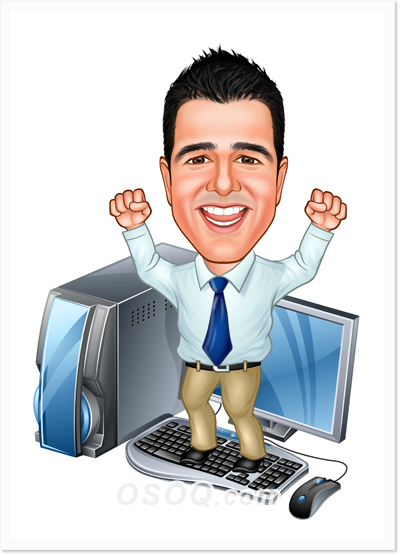 Computer ExpertStanding on a computer keyboard jumping excitedly.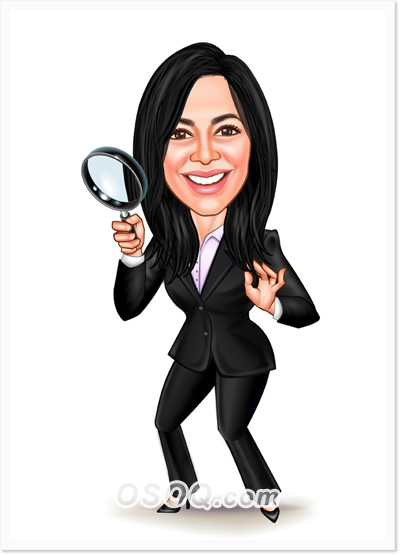 Investigatorstanding, smiling with a magnifying glass in one hand.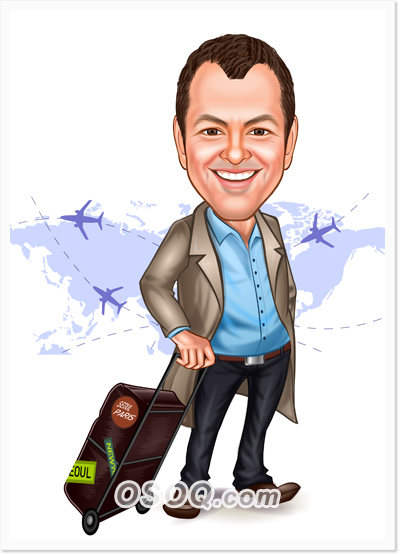 Business TripPulling a suitcase for a flight.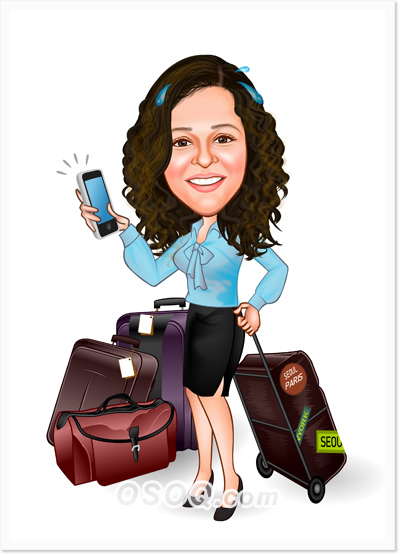 Commercial TravelerPulling the suitcase and making a phone call.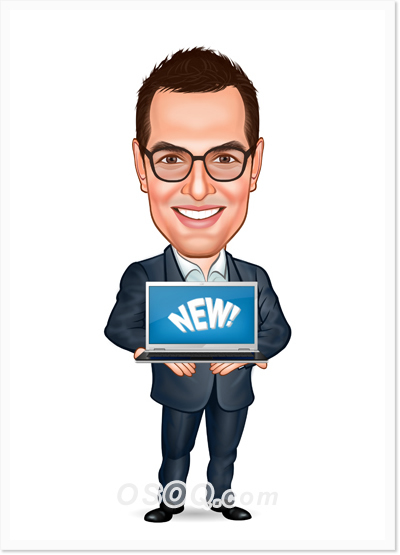 Product ManagerStanding with two hands on a new laptop.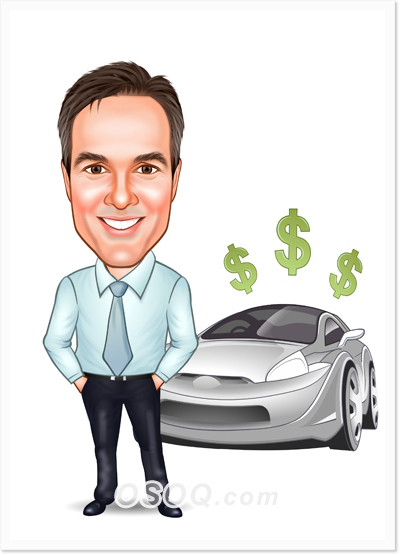 Auto DealerStanding in front of a new silver-gray sports car.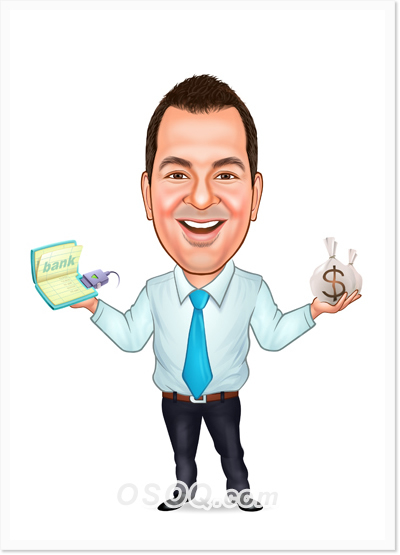 Bank TellerStanding and holding purses and a check book in hand.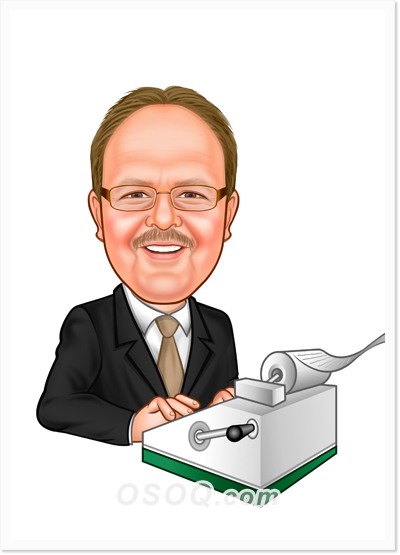 AuditorSitting at a typewriter typing.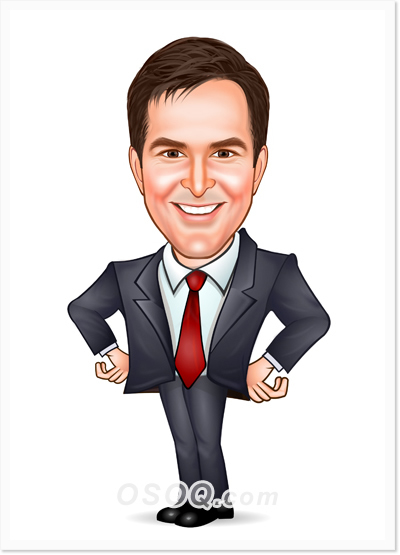 Marketing ConsultantWearing a charcoal gray suit, a red tie, hands on hips.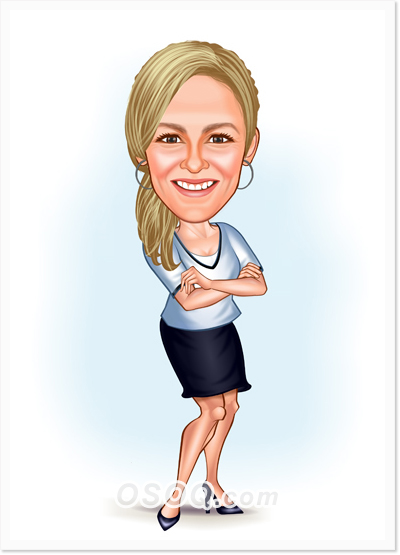 Office LadyA lady wearing a black skirt with hands on her chest.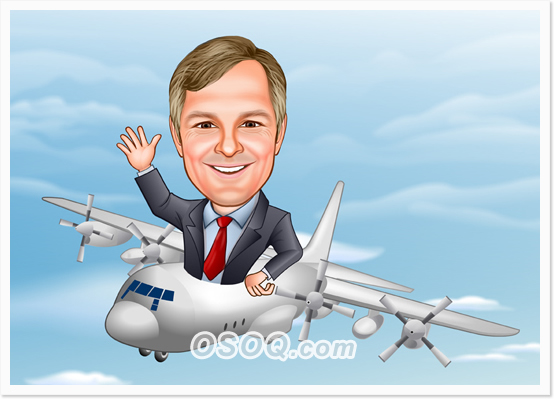 Ticket AgentSitting in a plane, waving with one hand.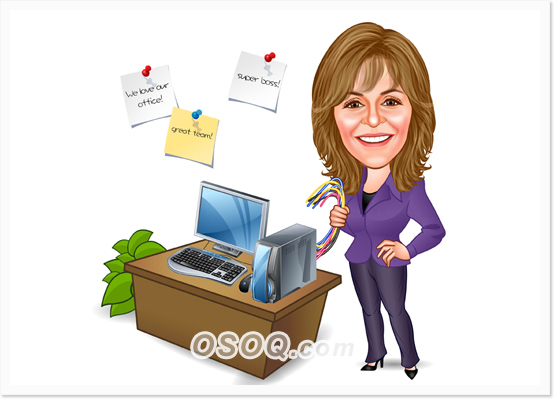 Computer OutsiderStanding by the computer, holding disconnected wires.
© Osoq.com | Business Caricatures