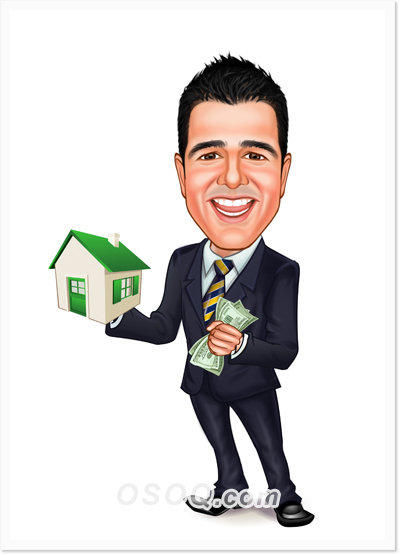 "
House Agent Caricature

Real Estate House Agent Caricature is about real estate cartoon caricature designs. The drawing templates contain: real estate agent man and woman, real estate broker, collections officer, certified public accountant bank administrator, stock broker and financial consultant. For your house agent cartoon caricature face, our designers will draw it from your photo.


View Newest Designs »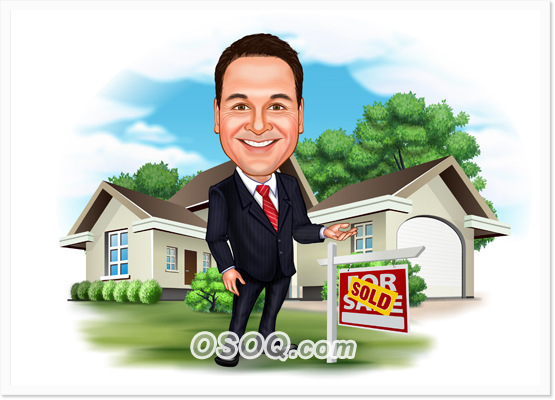 Estate Agent CaricatureDressed in a black suit, standing in front of a villa with woods behind it, a red & white sign appeared in front of it.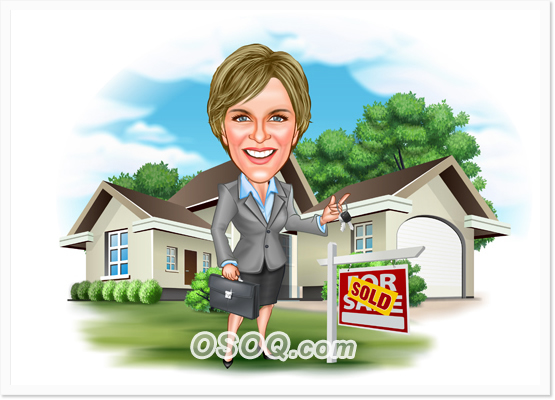 Female Estate AgentWith a briefcase in one hand, keys in the other, and a red and white sign next to it.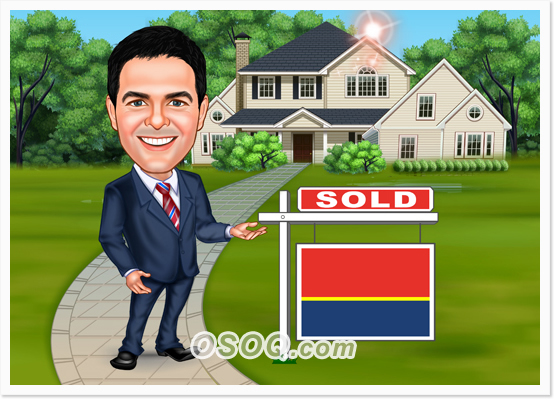 Male House AgentA large house with a huge lawn in front of it and a forest behind it. A male agent stands next to a red and blue sign.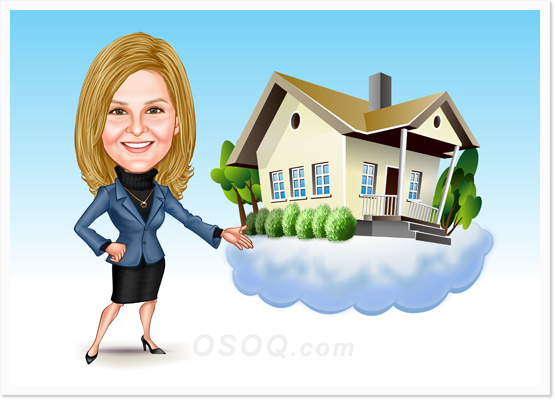 Female House AgentSmiling to introduce a beautiful building floating on a cloud which means it is a dream house.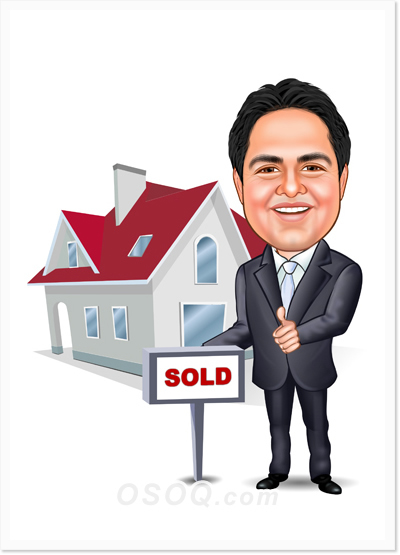 Real Estate AgentStanding next to a red-letter sign with a white background, behind it is a white house with red roof.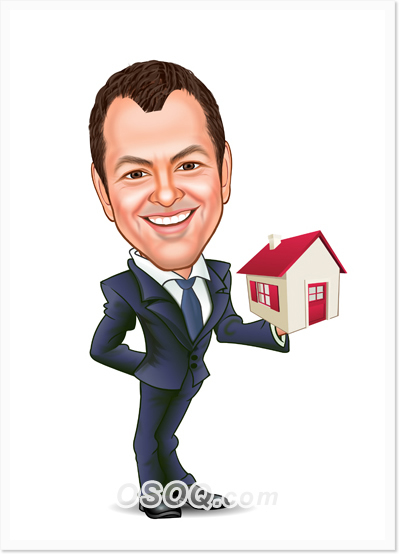 Real Estate AgentOne hand holds a model of the building, the other is behind the back.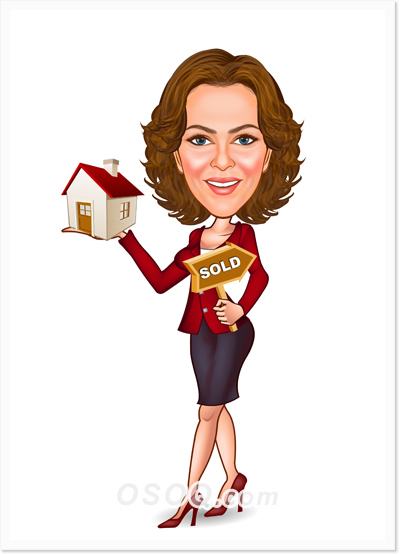 Real Estate CaricatureRed blouse, dark skirt, one hand with a building model, the other with a sign.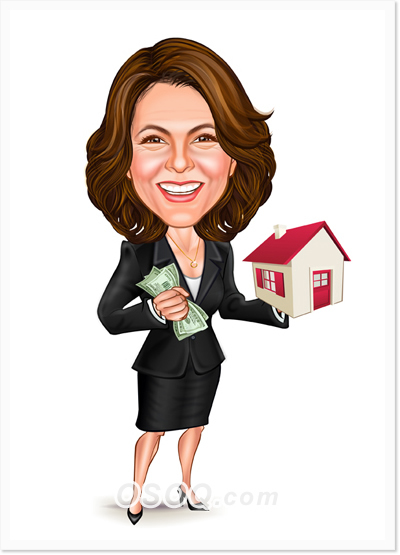 Real EstateA black coat, a dark skirt, a building model in the left hand and a handful of bills in the right.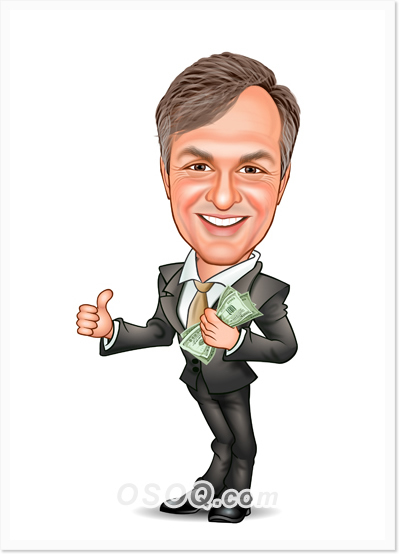 House Financial ConsultantA male smiling, wearing a charcoal grey suit, a handful of dollar bills in the left hand.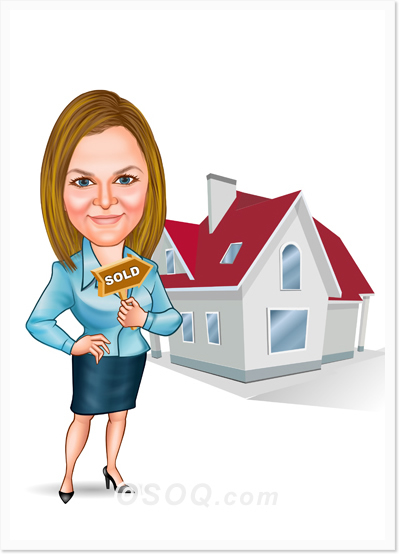 Female House AgentA woman in a light blue blouse, a dark blue skirt, a sign in her hand, stands in front of a red and white building.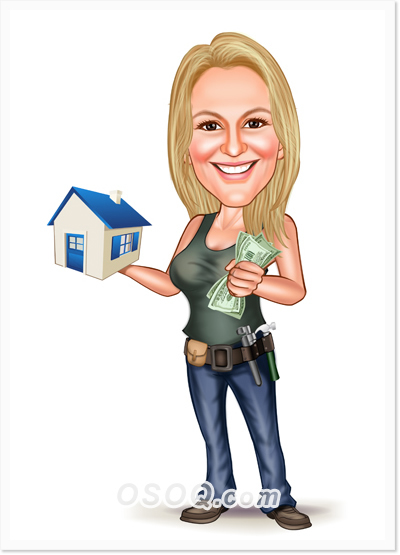 House MaintainingA lady with a model of a house with one hand and a variety of maintenance tools hanging around her waist.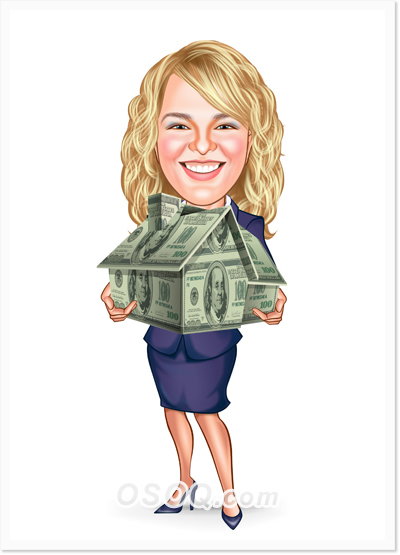 Housing LoanA beautiful woman wears a dark purple suit with a huge house model in her hands.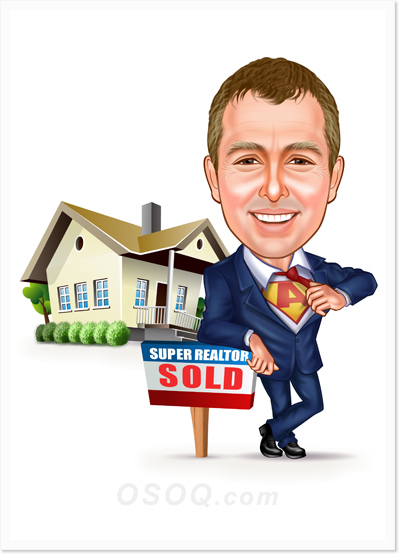 Realtor CaricatureA man wears a superman underwear standing in front of a villa, leaning against a sign.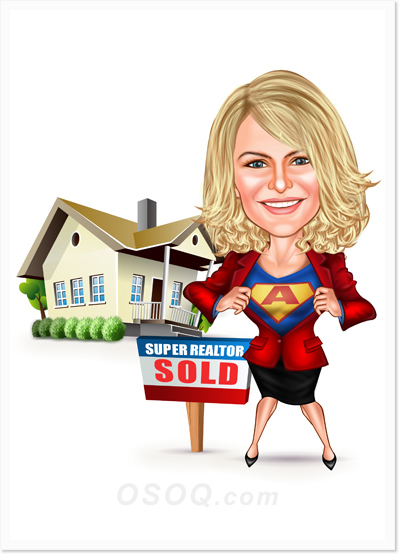 Female RealtorStanding next to a sign, opening chest clothes to expose superman underwear.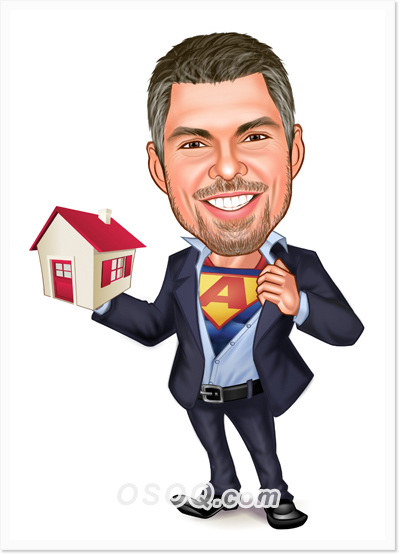 Land Agent CaricatureA man in a dark blue suit and a huge building model with one hand.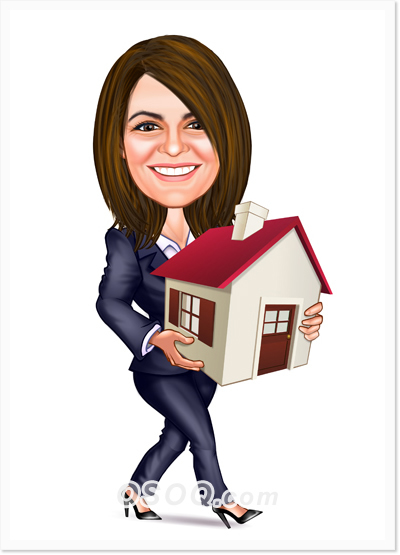 Land Agent WomanA lady walks forward with a huge building model in her hands.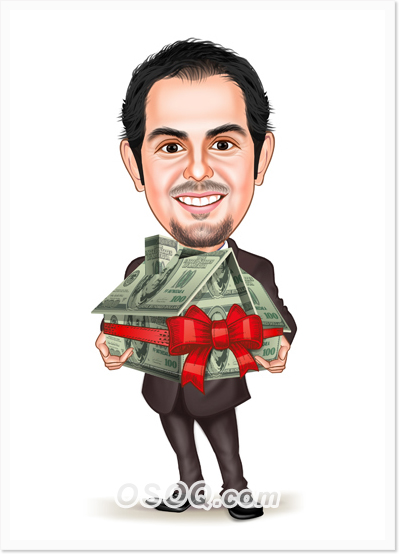 Real Estate BorkerA male house gent holds a huge house model which is tied up with a red gift section.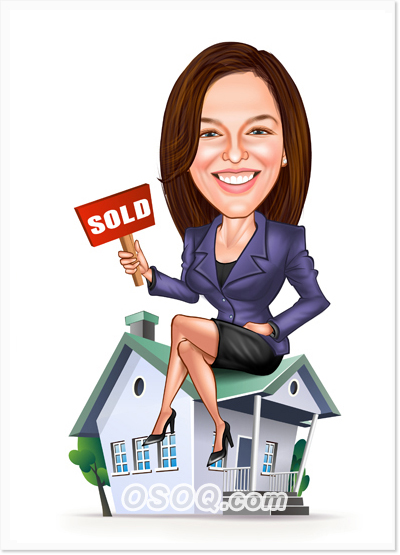 Real Estate AgentA female real estate agent is sitting on the top of a house with a sign in her hand.
© Osoq.com | House Agent Caricature