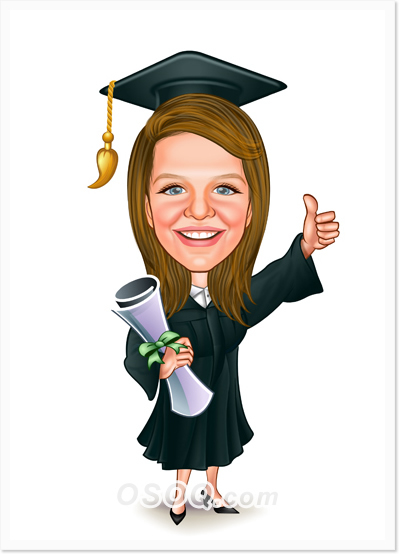 "
Graduation Caricatures

Graduate caricatures are about student graduation outfits and scenes designs. We have wide variety of the graduation caricature designs such as: the graduate girl and boy, graduation ceremony, happy student in mortar boards and bachelor gowns with diplomas, boy in gowns holding diploma and smiling in front of college building, young male student in black gown, on graduation day, female outside university, happy college student in university campus for ceremony, young man holding certificate, hold paper in university campus and more... For your graduation caricature face, our artist will draw it from your photo.


View Newest Designs »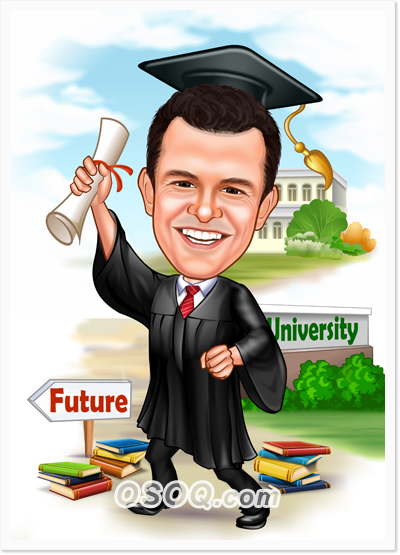 Graduate Boy Holding CertificateGraduation ceremony celebrating student.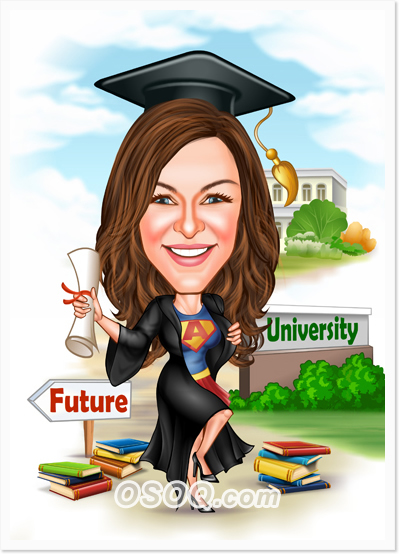 Graduate Girl In Front Of College BuildingGraduation ceremony bachelor gowns with diplomas.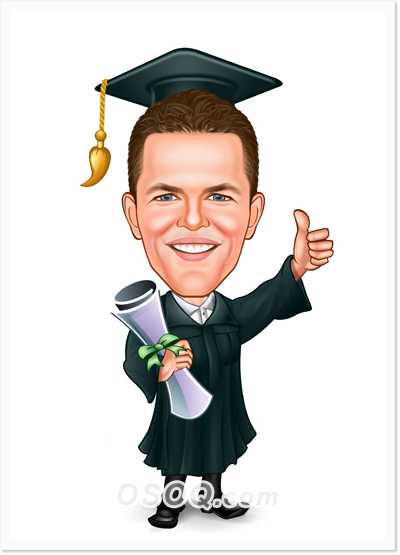 Graduate CaricatureBoy in graduation gowns holding diploma smiling.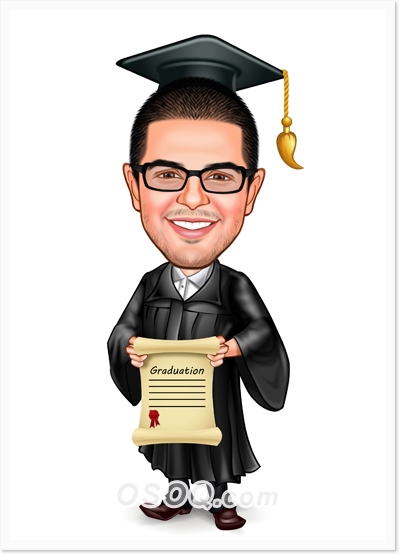 Graduation CertificateYoung male student in black graduation gown.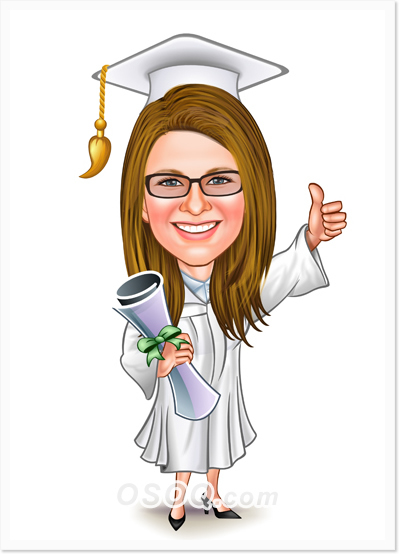 Girl Hold Paper CertificateWhite gowns holding diploma and smiling.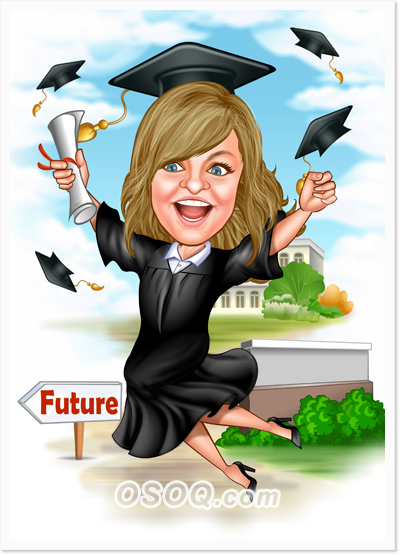 Girl Graduate In Front Of College BuildingJump up happily in the air.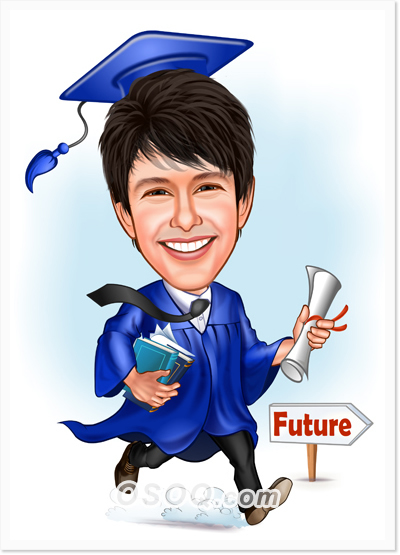 Happy Boy Graduate Run To The FutureYoung male student in blue graduation gown.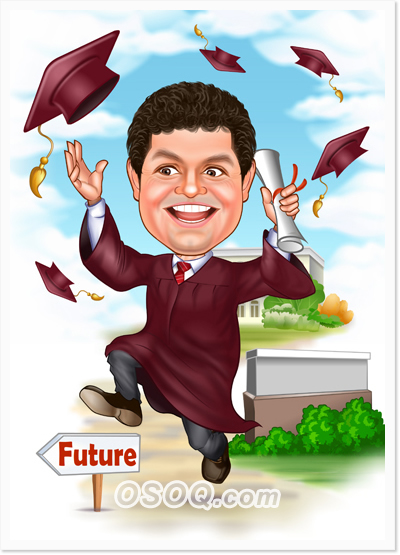 University Graduate On Graduation DayJumping in the air.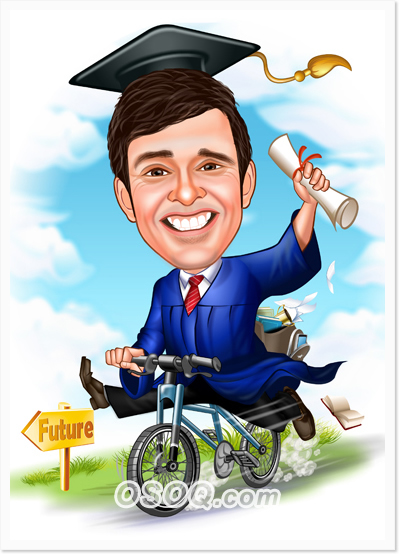 Boy In Graduation Gowns Holding Diploma SmilingStudent on the way to the future.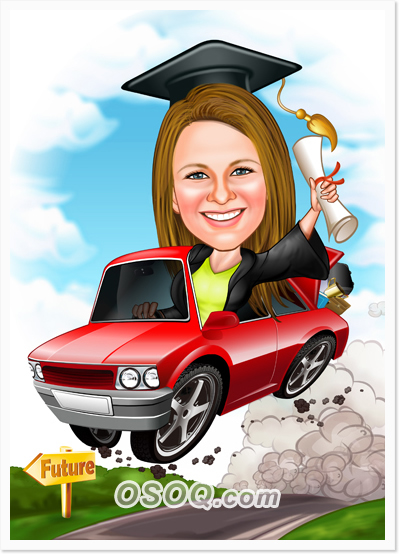 Graduating Student CelebratingFemale graduate driving outside university.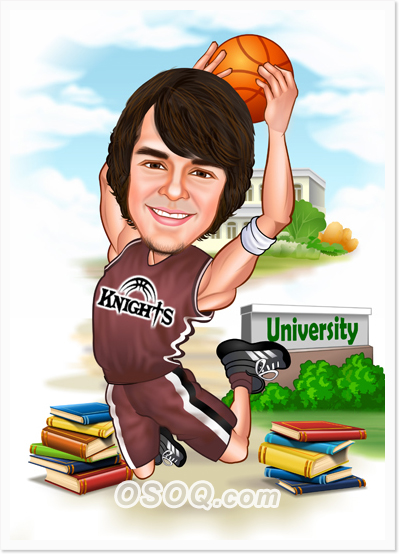 Happy College GraduateIn university campus for graduation ceremony.
© Osoq.com | Graduation Caricatures